***About Me.
Roger Garlick : My love and immersion in the Great Australian Outdoors
and Nature really began at age of 13 years. Born & bred in Sydney.
In any spare time, I wandered off to the nearest creek or bit of scrub.
At this time a friend & I hitch-hiked around Tasmania & we walked the
six day Overland Track. For me this wondrous natural place
opened my heart to "Gods' Great Cathedral"
Nature.. Walking.. Adventure..
This is WHAT I DO !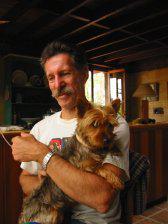 At "Mullum Bush Tours"
my business is to lead you
into the North Coasts natural areas.
To surround you with its beauty, immerse
you in its detail & guide you back out. I love my job.
With everything from half day sojourns, to six day epics.
My specialty is small groups and diverse locations. Whether
it's a desire for adventure, tranquility or simply spectacular natural
beauty. I can provide it. My priority is your safety, comfort & enjoyment.
* *
---
---
---
click below for Rates & Terms
---
---
---
* *
Rogers wider adventure walking experiences extend to other areas of the world.
Tasmania takes a revered place in his wanderings, with walks to most of
Tasmanias National Parks as well as more obscure Peaks and Coastal
walks.
Three major Treks in Nepal, without Sherpas have tempered
his experience.
Alpine & glacier trips in Switzerland have added to an expanding
perspective of his skills as a durable & worldly
Outdoor Adventure Guide
* *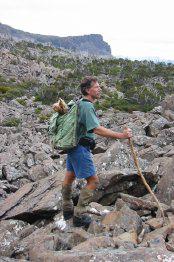 * *
Rogers experience and endurance as a wanderer and
bush guide are available "For Hire" in diverse
locations locally & overseas. If you want to
"go there" I have the drive to make
the dream journey a reality!
Enquiries to: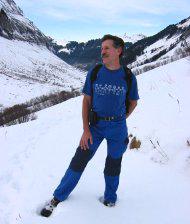 Roger Garlick.
PO Box 206
Mullumbimby. 2482
Tel-(02) 66845545
or
email: boyoutbush@gmail.com
( sorry but due to increasing " SPAM " I cannot include
a "direct link" here. Either jot down or "copy & paste"
the above email address to your email letter head ).